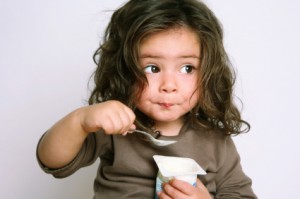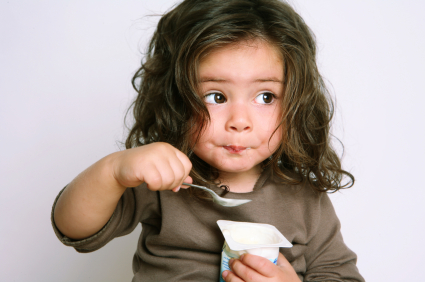 Feeding therapy for picky eaters and other mealtime problems is available in Philadelphia, Delaware, and New Jersey.
If your child is a picky eater, failure to thrive, has trouble chewing, or is a tube-fed child, feeding therapy can help. Teaching Together is able to address a variety of eating problems and feeding disorders with babies, toddlers, children and young adults. These problems may include G-tube dependency, food selectivity by texture (e.g. the child will only eat purees), food selectivity by type (e.g. the child will only eat protein), liquid dependency, oral motor skill deficits, and food refusal. Therapy is home-based, and will also be conducted at school and in the child's community if necessary.
What makes Teaching Together unique is that we come to your home to work with your family using your food and utensils. We also follow your child's individual feeding schedule and customize therapy to their unique personality. This leads to lasting results and reduces regression between visits. We will conduct follow-up to ensure that skills are maintained and generalized to important people and places.
Pediatric Feeding Therapy will begin only after the child is deemed safe for behavioral interventions by the child's speech pathologist, gastroenterologist, and other interdisciplinary team members. First, we will conduct a two to three hour evaluation.  This will include a review of relevant medical records and an in-home observation.
Upon completion of the evaluation we will recommend a course of treatment and goals.  An initial intensive treatment will be conducted that will last one to three days. At this time, we will train parents and other care providers to implement the treatment plan. We will work with your child in his or her natural environment, specifically, his or her home, school, and community. Skills will be generalized to all important environments, such as school, restaurants and homes of relatives, during follow-up. Throughout treatment, we will collaborate with the child's physicians and therapists to maximize treatment success.
Typical feeding goals addressed include: Establishing intake of solid foods and liquids; increasing the amount of food and liquids consumed; expanding the variety of child's diet including liquids; teaching chewing and progressing texture;  G-, J-, and NG-tube weaning; bottle weaning; minimizing food refusal; reducing pickiness; reducing length of mealtime duration; teaching and increasing self-feeding, making mealtime more positive.

Contact our office to discuss your child's unique situation at 484-420-2151 or jennifer@teaching-together.com. We provide therapy to clients in Philadelphia and the surrounding region, please call to see if you are within our service area.
____________________________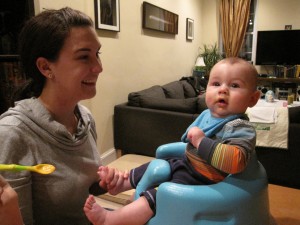 We hired Jen to come and work with our 2  1/2 year old daughter who had oral aversion issues due to a birth defect that affected her intestines.  My daughter was 100% gtube dependant (meaning she was fed via tube through her stomach) up until we met Jen.  I did tons of research trying to find someone like Jen (which was hard because she is essentially one of a kind).  When we finally spoke I knew she was going to be able to make an impact on my daughters oral aversion issues, but I had no idea that she would be able to reduce my daughter's tube feeds by 50% in just 4 days.   Jen is AMAZING!  She is extremely competent, compassionate, creative, supportive and the BEST at what she does.  She offers the most unique services and is incredible to work with.  I highly recommend Jen if your child is experiencing any of the issues that she specializes in, she changed our lives completely and we are forever grateful for her and her services. — Mother of a tube-dependent child
When my son was two-and-a-half years old, he stopped eating entirely. Not just protein, fruits and vegetables, but any type of food whatsoever. Jennifer was our BCBA consultant at the time, and with her extensive training in "food issues," we felt she'd be the perfect match to get our little boy to eat once again. She warned us it would be difficult, and it was. There were many protests, and even more tears. But within 48 hours with her tested techniques our child was once again consuming food, and continues to be a good eater to this day. Our family is very grateful to Jennifer! — Mother of a child with Autism diagnosis, New Jersey
My son Jason had a problem chewing food. He would just swallow instead of chewing, so solid foods were a real problem. We tried everything, and when he was 3 years old, we were almost at a loss for what to do. I found (Jennifer) online and contacted her. Jennifer came to my house and, for three days, worked with my son (and us). By the third day, he was chewing! It was a slow process, but without Jennifer, we never would have had the right tools and program to get started. Jason is now 8 years old and he's eating everything! Jennifer was so patient, professional and kind. If I had a problem or a question, Jennifer was always available to listen and help. Thank you so much, Jen! You will always hold a special place in our hearts! — Joann, mother of a typically developing child, Philadelphia, PA
We had Andrew's check up (recently) with his GI doctor. Both the Dr. and his nutritionist were in amazement in the progress he has made in the past four months since he was last seen!! They could not believe his variety of foods, how he talked about enjoying lunch at school, the fact that he gained 2 pounds and grown a few inches, and is totally off pureed calorie boosted baby foods! He is up to 35.5 pounds and 41.5 inches. He is actually in the 11th percentile for both height and weight for his age! Never thought we would see this day as I still have vivid memories of this time two years ago we were being threatened with a feeding tube. After his next visit, we are going to cut the supplements out of his milk as long as he can maintain his weight! — Parent of typically developing child in Philadelphia suburbs, Pennsylvania
Thank you, I couldn't have done it without you…You helped me more than I thought you would. — 7-year-old boy with feeding issues in New Jersey
---

Home Services FAQ Contact Resources

---